Wow, Paris was amazing!
I've been there before but it's even more beautiful around Christmas!
So... What did I do there?
I saw the Arc de Triomphe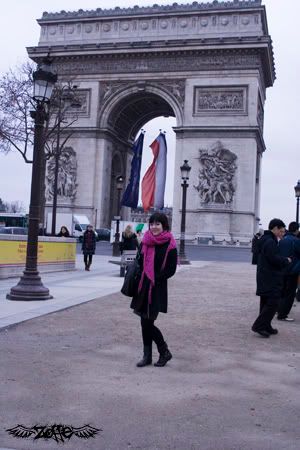 Had cotton candy under the Eiffel Tower
Saw the Notre Dame de Paris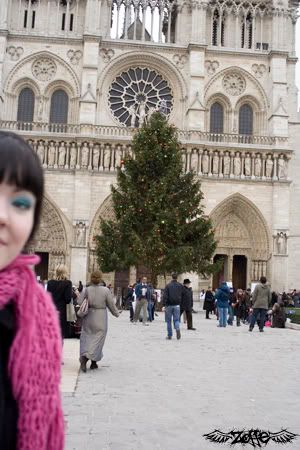 Played Nintendo DS... Great family time xD
Went to Disney Land! Badass! ;D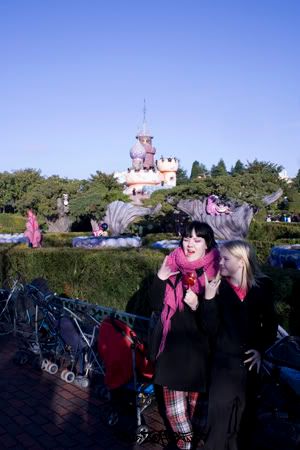 Ate too much (like... WAY too much!) and all that jazz.
Ohh, and guess what! I found the MAC PRO store!
Here's what I got:
Kelly Green pigment
Marine Ultra pigment
Pink Vivid pigment
Rich Purple chromaline
Velvet Moss eyeshadow
Bio Green eyeshadow
Show Orchid lipstick
Lovelorn lipstick
I've wanted Pink Vivid forever and was so excited to see that they still had it! And Velvet Moss too! :D I was stupid and forgot to ask for the eyeshadow pan instead of the pots but whatever ;) I'm really excited about the chromalines as well! So pretty :D Oh man, I wish I'd had more money! But my mom went with me and made sure I didn't buy too much, lol! That was probably a good thing though ;)
I didn't get any MAC for christmas but I got two Mehron palettes! The Tropical and the Metallic ones so I have all of them now :) I wanna do some tutorials using them - they're really amazing! :) It seems that Mehron changed the brushes in the palettes which sucks. The new ones seem to be of lower quality and are harder to use for precise application. It's not too bad though - a cheap paint brush will do the job ;)