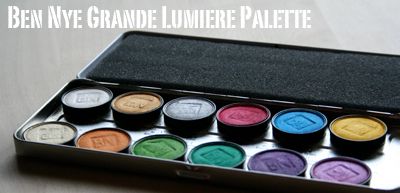 The Grande Lumiere palette from Ben Nye isn't anything new, but if you love bright colors, it's still a must have in your collection!
Don't know what POTD means? Read
this post
:)
Keep reading for swatches and more!
The palette features 12 gorgeous colors, all of which are very smooth and easy to blend.
All of the colors are quite shiny, so I personally feel the need to add at least one matte shadow to a look before it's complete. But all in all, I think this palette is amazing for your basic bright colors!

Lets have a look at some
Swatches
From left to right:
Ice
Aztec Gold
Silver
Azelea
Cosmic Blue
Sun Yellow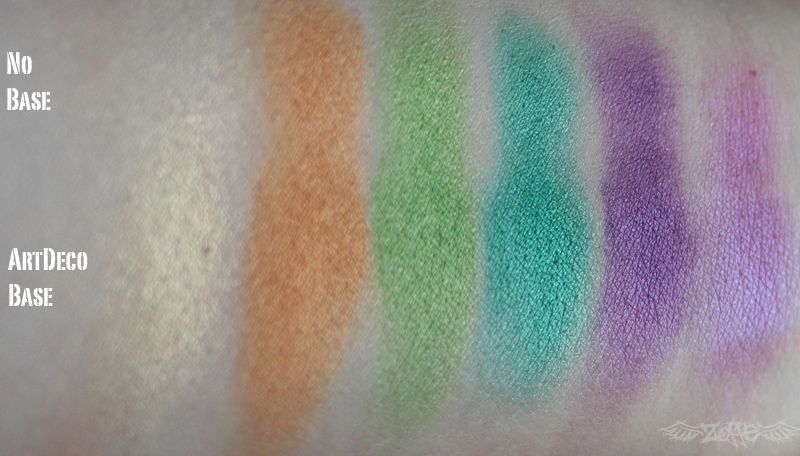 Sorry for the not so clear swatch picture.
Hope you get the idea though :)
From left to right:
Iced Gold
Tangerine
Chartreuse
Jade
Amethyst
Cosmic Violet
My favorites?
I'm loving Azelea (dupe of MAC Bright Fuchsia pro pigment, only this is eye safe!), Tangerine (such a pretty, shiny orange!) and Iced Gold (super nice golden highlight. I love it for my tear duct area)
Looks using the palette
For some reason, I haven't posted a whole lot of looks using this palette, even though I really do love it. I do have some though :)
Fade to pink look + tutorial
(using Azelea and Amethyst)
Contest entry for StillGlamorus on YT
(using Cosmic Blue)
A Colorful Look
(using Ice, Silver, Jade, Chartreuse, Amethyst and Sun Yellow)
Where to buy
I bought my palette on
SillyFarm
for $60. I'm pretty sure you can find it a little cheaper on other sites, but I've bought from SillyFarm several times and have always been happy with the things I've gotten.
And $60 really isn't bad for a palette like this! $60 for 12 colors = $5 per shadow!