NikkieTutorials on youtube has a contest going on where you have to do both a mask and a "different" smokey eye.
I've never done a contest entry before, but it was fun! It was a great way to get inspired and do something different than usual. It's been forever since I've done a mask!
These are the looks I did! :)
First, the mask!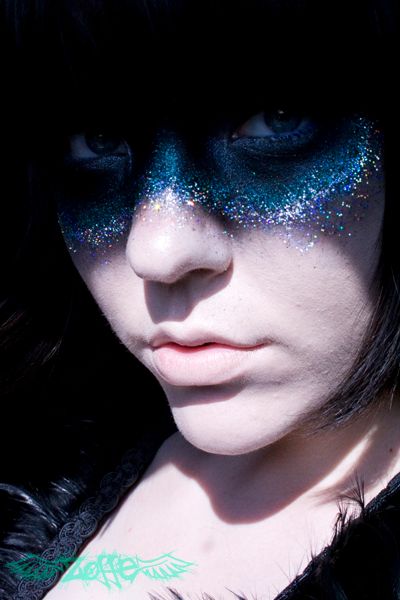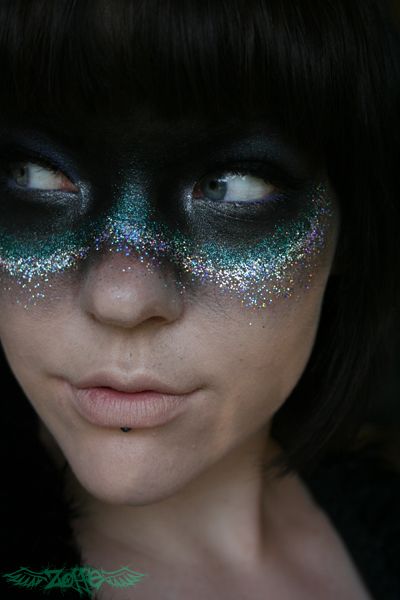 I used:
Mask:
Mehron Black (from the Basic palette)
MAC Dark Soul pigment
MAC Black Black pigment (PRO)
DUO glue
MAC 3D silver glitter (PRO)
MAC Aquamarine glitter (LE or DC?)
Eyes:
Mehron Black (from the Basic palette)
MAC Dark Soul pigment
MAC Black Black pigment (PRO)
MAC Teal pigment
MAC Violet pigment
MAC Point black lll
MAC Iris Eyes lll
MAC #48 lashes (LE '09)
MAC Silverstroke f/l (DC)
Face:
MAC Studio Sculpt foundation NC15
Lips:
MAC Lip Erase "pale" (PRO)
Aaaand, a "different" smokey eye ;)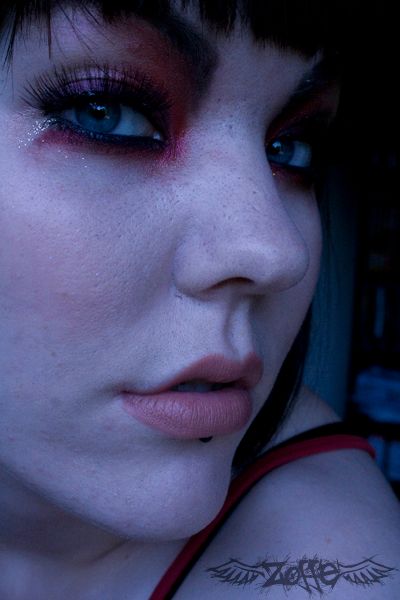 Eyes:
ArtDeco eyeshadow base
GOSH Fox effect powder
MAC Motif e/s
MAC 100 Strokes e/s
MAC Smolder e/k
MAC Carbon e/s
MAC Gold glitter (PRO)
MAC #48 lashes
Cheeks:
MAC Style blush
Lips:
MAC Brave New Bronze l/s (LE w/ Style Warriors '09)