Wow, I've missed blogging! Basically, I've been busy with school and getting to know a ton of new people there, so blogging hasn't really been a top priority, unfortunately :/
I really,
really
hope to get back into blogging regularly, but I don't know when that'll happen. After all, it's "just" a hobby for me.
Thanks for sticking with me, I really appreciate all you guys!! :)
I have a post coming up with some of the new
80's Child collection
colors from
Glamour Doll Eyes
later today but I have this look to share first! :D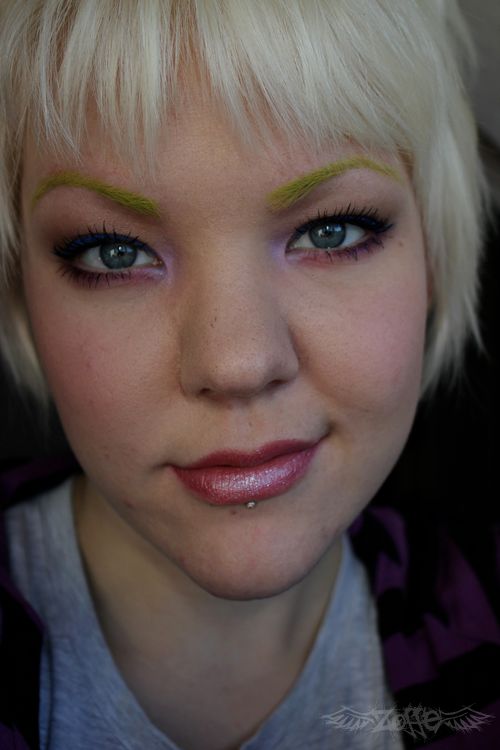 Yeah, I bleached my brows to be able to do fun colors on them more easily, haha! :)
Keep reading if you want to see more pictures and list of products used :)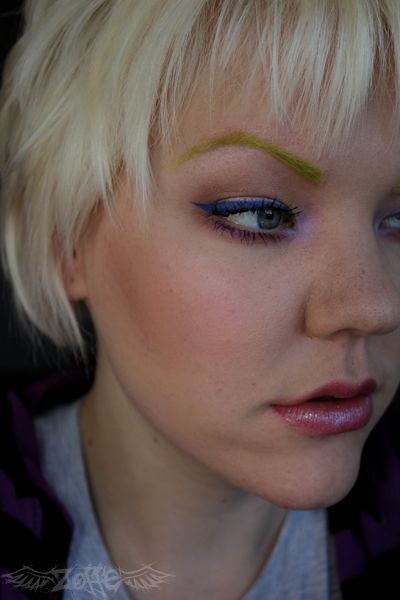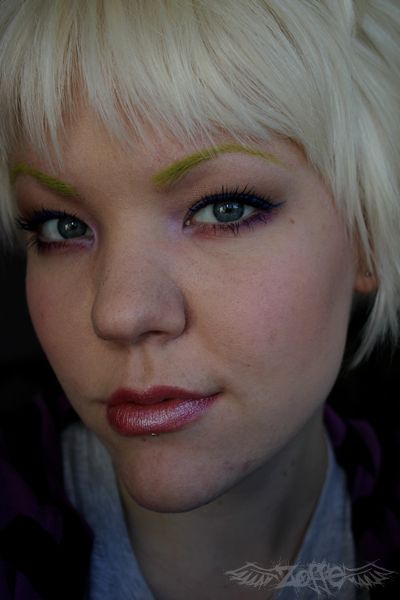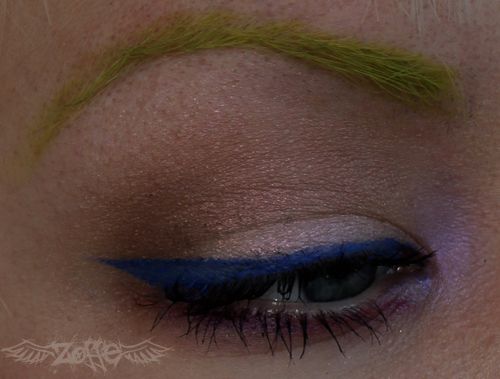 I used:
Eyes:
MAC Pink Opal pigment
MAC Rich Flesh e/s (LE w/ N collection '08)
MAC Royal Wink f/l (DC)
MAC Full Of Fuchsia technakohl (LE '09)
MAC Beautuful Iris e/s
Sugarpill Dollipop e/s
Sugarpill Poison Plum e/s
Brows:
MAC Colour Matters technakohl (LE '09)
MAC Chartreuse pigment (PRO)
MAC Green Space pigment (PRO)
Face + Cheeks:
Not sure :( It might have been MAC Pro Longwear foundation and MAC Oh So Fair beautypowder(LE '10) on cheeks.
Lips:
MAC Dare To Dare dare to wear lipglass (LE '10)