I was uploading pictures from my camera (because I'm editing a tutorial! Wow ;) ) and came across these pictures!
They're of a quick look I did with some of the A Tartan Tale products when we had a workshop at work.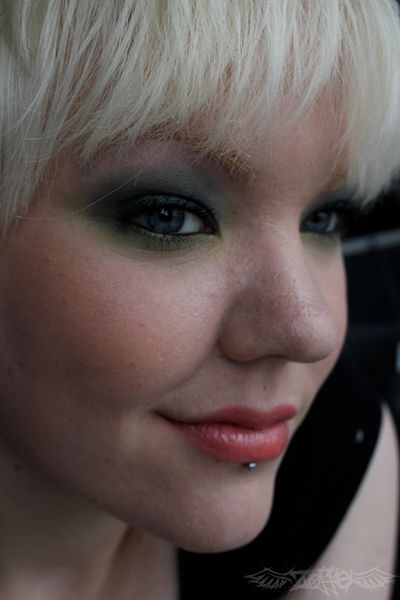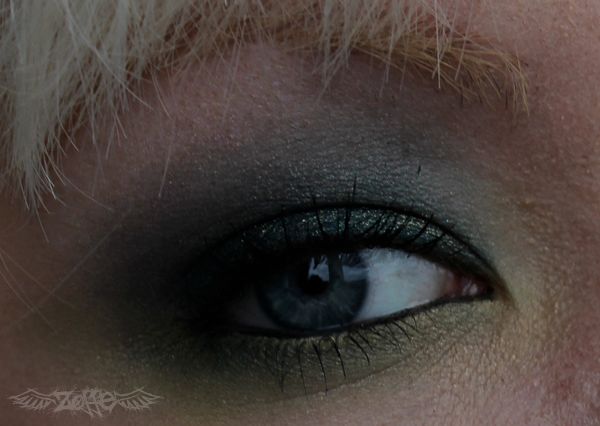 The pictures are a bit old so I don't remember everything I used, but I do remember some of it!
Face:
MAC Pro Longwear foundation
MAC Prep+Prime powder
Eyes:
MAC Undercurrent pearlglide liner on lid(LE)
MAC Moonlight Night pigment on top of Undercurrent(LE)
MAC Glamora Castle eyeshadow to blend out Moonlight Night(LE)
MAC Enviably Fun eyeshadow on lower lashline(LE)
MAC Golden Crown eyeshadow in tear duct area(LE)
MAC Smolder eye kohl on waterline
Cheeks:
MAC My Heighland Honey blush(LE)
Lips:
MAC Cut-a-Caper lipstick (LE)
MAC Passing Fancy dazzleglass creme(LE)