I had
so
much fun doing this look!
Like I say in the video, the look was inspired by a look from an old Make Up Store magazine, which you can find on page 106
here
.
I've looked at that picture so many times without ever trying to recreate it but I'm so glad I finally did! :)
Do you ever try to recreate looks you've seen other people do?
I rarely recreate other people's looks but I get inspired by them very often :)
I took way too many pictures because the makeup made me happy, haha! :)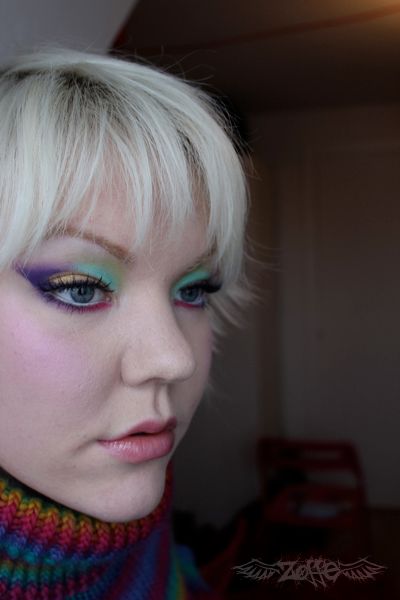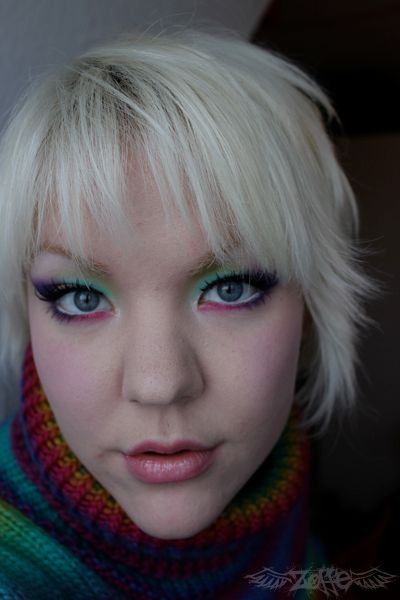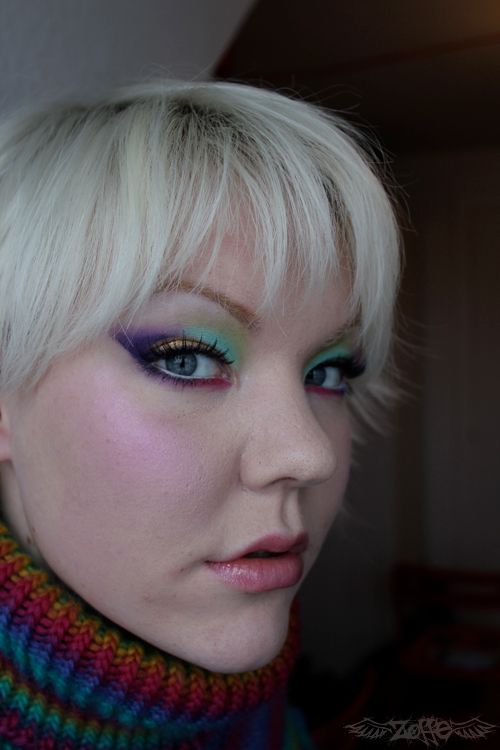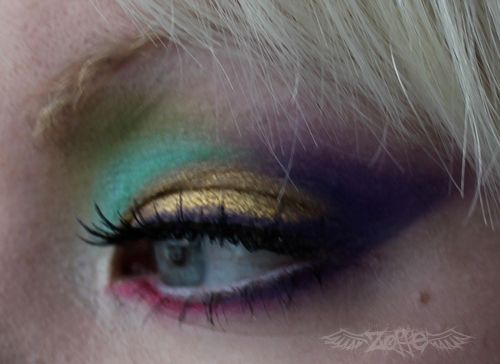 Bonus picture 1:
My rainbow sweater that my mom knitted for me!
Bonus picture 2:
Silly, silly me ;)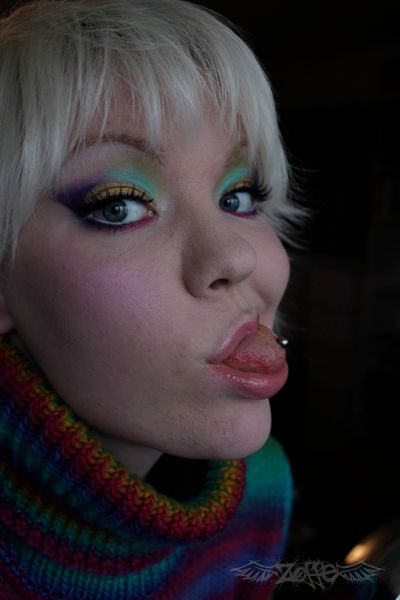 I used:
Eyes:
MAC Untitled paint
Fyrinnae Pixie Epoxy (AWESOME stuff!)
Sugarpill Goldilux eyeshadow
MAC Pure White chromaline(PRO)
MAC Lime e/s (PRO)
MAC Clear Sky Blue pigment (DC PRO)
MAC Kelly e/s (PRO)
MAC Non-Conformist f/l (DC)
MUFE #92 e/s
Ben Nye Azelea e/s
Sugarpill Tako e/s
MAC Gloss texture cream
MAC #7 lashes
Face:
Revlon Colorstay foundation
MAC Prep+Prime powder
Cheeks:
Glamour Doll Eyes Dream House e/s
Lips:
MAC My Favorite Pink dazzleglass creme(DC)