So, here goes my first MAC mascara review!
PLEASE let me know if you liked this review or found it helpful in any way :)
Before writing this review, I used the mascara every day for a little more than a week.
If you want to know more about what my MA(C)scara experiment is, take a look at
my first post about it
.
What I like in a mascara
I figured it'd be best to start out by talking a little bit about my own lashes and what I like in a mascara, so that it'll be easier for you to know why or why not I like what mascaras I do.
I find that mascara is one of the most personal makeup products, and it's very hard to find a mascara that everyone loves.
Why is that?
Part of the reason is that everyone's lashes are different. If you have really long lashes, a mascara that gives volume is probably going to work better for you than ones that give length and vice versa.
Another thing to consider is HOW you apply the mascara and how much you like to work with it. If you like something that's quick and easy you don't want to go with the types of mascara that are super buildable, since you're probably not going to have the patience to apply it anyway.
Now, my lashes are pretty average, I guess. I don't have a lot of either natural length or volume but they're not super sparse either.
I do find it quite hard to photograph them though, since they're very light in color. Please keep this in mind when you look at the before and after pictures :)
I usually don't have the patience to work with clumpy mascaras, since I'd just rather spend the time applying false lashes if I have to spend 5 frustrating minutes (or more) putting on mascara anyway!
I tend to use mascaras that are easy and quick, but I do love dramatic lashes, so I don't mind having to apply more than one layer - again as long as it doesn't clump!
I really don't like the clumpy mascara look, so I just don't want to deal with clumpy mascaras!
As for my bottom lashes, I usually like to keep them pretty "simple". I do like to give them some color but I hate when they get too long or start sticking together or clump.
When it comes to the mascara wand, I usually prefer either really small ones so that it's super easy to get all the hairs, or really big ones (like DiorShow or Maybelline Colossal) because they tend to coat the lashes nicely.
Now, onto the review!
The review
As I mentioned in my first post, the mascaras were given to all the MAC retail artists (in Denmark, at least) so that we could try them out and fill out a "mascara evaluation journal" which has some questions in it about each mascara. I won't be using the evaluation journal for the reviews though - I don't think it says enough about the product, and it's more geared towards how you would sell each mascara/who you would sell it to.
Overall
I'm aqtually quite happy with this mascara!
I've tried
Fibre Rich at the MAC counter a couple of times (with the disposable wands) but was never really impressed with it, so I didn't expect much from it.
I have to mention though, that I haven't used any other fiber mascaras before, but I have heard both good and bad things about them.
Mascara facts
Fibre Rich Lash is only available in black (All Black)
Contains 9.0 g/0.31 US OZ of product
The price is US $13.00 or DKK 125 where I live
The wand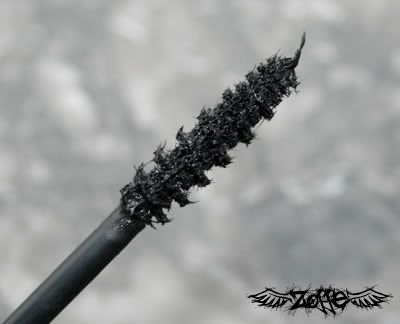 The wand is pretty average in size, but what differs from your regular mascara wand is the way the bristles alternate between small and long. MAC claims that this design makes the product apply evenly without clumping even though it is a fiber mascara. In my experience, this is true. It didn't clump with a couple of coats and it did cover the lashes evenly - but that's what you'd expect, isn't it?!
I don't love the wand but I don't hate it either. It works, but it's nothing to get excited about.
The consistency
Since this IS a fiber mascara, it contains little nylon fibers that are meant to coat each lash to build up both length and volume. I've read reviews saying that this mascara was dry and flaky, so I was afraid it was going to be exactly that, but I actually had no problems with flaking when using it!
You can see the little fibers on the wand(see picture above), but once you apply the product, the fibers seem to apply nicely and disappear onto the lash.
Ease of use
As I mentioned above, I strongly prefer mascaras that are easy to use and don't clump. Fibre Rich Lash is OK but not perfect in this area. It didn't clump on me, so that's a plus. However, it did take a little work and a couple of coats to get to the look that I wanted. Nothing too frustrating though, since there were no clumps to worry about.
This mascara is very buildable though, so if you like working with your mascara this is a great one!
The best about it
Even though it is one of those buildable fiber mascaras it didn't clump on me, but still gave me both volume and length!

The worst about it
It didn't make my lashes look
amazing
and it did take a couple of coats. Not my usual "I only spend two seconds applying mascara" mascara ;)
Before and After

Before:
(please keep in mind, that my lashes are naturally very light in color, so it's hard to see them, but they're there!)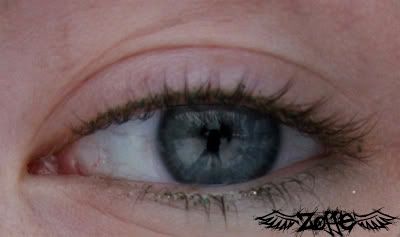 After: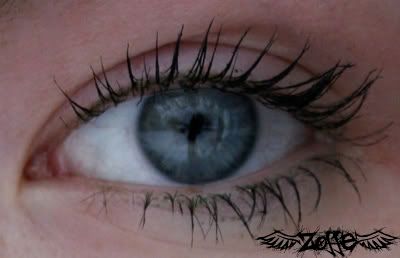 More information:
MAC Fibre Rich lash reviews on makeupalley
Fibre Rich lash on MACcosmetics.com
PLEASE let me know if you liked the review and found it helpful! :)
Next week's review is going to be on Mascara X!