I know, I know! More nail polish ;)
But since I keep buying them, I might as well share them with you, right? :)
(also because I suck and haven't had time to do any "real" posts, haha!)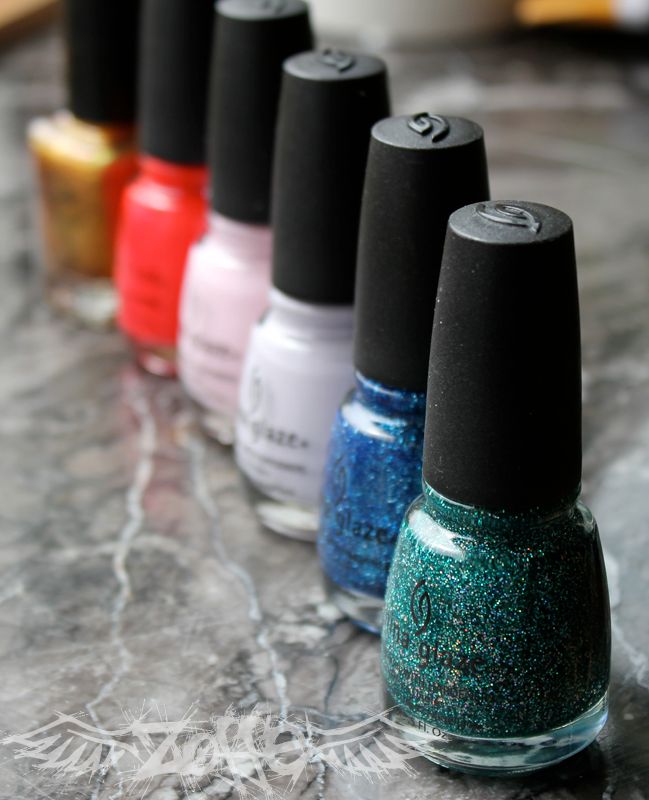 I bought all of these before going to London, but haven't had the time to post about them yet. I hope to post haul pictures from London really soon! I got some
great
things :)
I also really hope to have time for some FOTDs and tutorials soon, but we'll see :)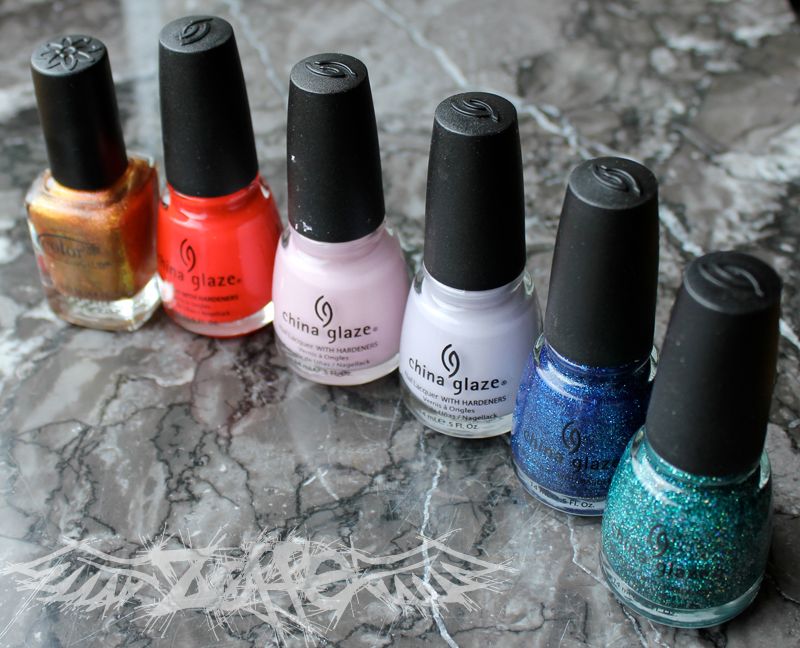 From left to right:
Color Club: Wild and Willing
China Glaze: Rose Among Thorns
China Glaze: Something Sweet
China Glaze: Light As Air
China Glaze: Dorothy Who?
China Glaze: Atlantis
Glitter polishes
have a tendency to chip easily and (ironically) be super hard to remove, but I love the way it looks, so I don't mind the "flaws" ;) Atlantis and Dorothy Who? are both gorgeous glitter polishes and I've loved wearing both of them!
Light as Air and Something Sweet
are both from the China Glaze "Up And Away" collection from this spring, and I mostly got these because I don't have anything like them! I really like the formula of the polishes I already had from Up And Away and since I had heard they were all really good, I decided to go for these two :)
Rose Among Thorns
is a color I had been wanting for a while so I just bought it kind of randomly :P
Wild and Willing
from color club looked really interesting in the swatches I've seen of it, and it looks super cool in real life as well! I don't think the color looks great on me though :/
I got all of these at
8ty8 beauty
:)