I got a "Sony Handycam DCR-SX30" for my birthday and am now able to make video tutorials, yay! :D
Here's the first one I did!
I used:
Eyes:
Arteco eyeshadow base
MAC Vanilla pigment
MAC Chrome Yellow e/s
MAC Golden Rod e/s (PRO)
MAC Orange e/s
GOSH #10 extreme art eyeliner
MAC Minted eye kohl
MAC Gorgeous Gold e/s

Cheeks:
MAC Style blush

Lips:
MAC Magnetique l/g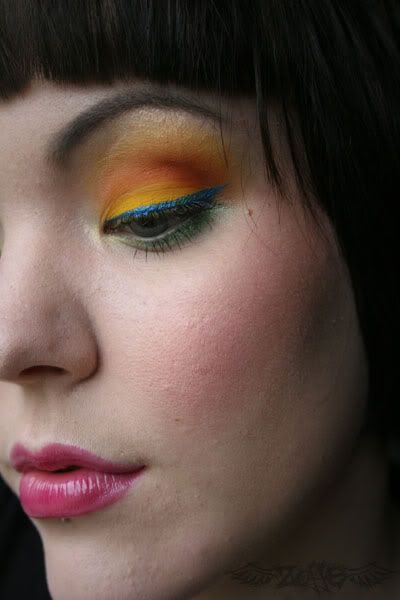 I'm really excited about the camera and I hope to make a lot of new videos in the near future :D
I'd love to know what you think about the tutorial so I can get better at doing them :)
Requests are also very welcome!