I know I've been MIA and I'm sorry!!
So... What's my excuse? ;)
My work schedule has changed (more hours = more money but also less time to blog and do other fun stuff), but I'm getting used to it, so if I just start being more productive when I'm not at work, it should be easy to keep the blog going! ;)

Product specialist. If you haven't worked for MAC, you probably don't know what that means, so I'll just full you in real quick :P
The Product Specialist basically has to inspire the other artists to sell more limited edition products.
She/He has to arrange meetings every time a new collection is released.
She/He also has to do a lot of facecharts for the new collections and come up with ideas for theme days or make sure that someone else is arranging a theme day.
I've been product specialist for the past month (or maybe a little more) and am going to be for the next two months as well.

It was my birthdayyyy! Nah, that's not really an excuse, is it? :P
I did spend a couple of nights doing fun family and friends stuff instead of sitting in front of my computer though, so I guess the birthday is to blame for a couple of missing posts ;)
I have some MAC pictures and some sushi pictures to share under the cut! :D
Sushiiiii :D
I just recently discovered how easy it is to make home made sushi. I'm not amazing at it or anything but I think it's fun! And yummy! And soooo much cheaper than buying it!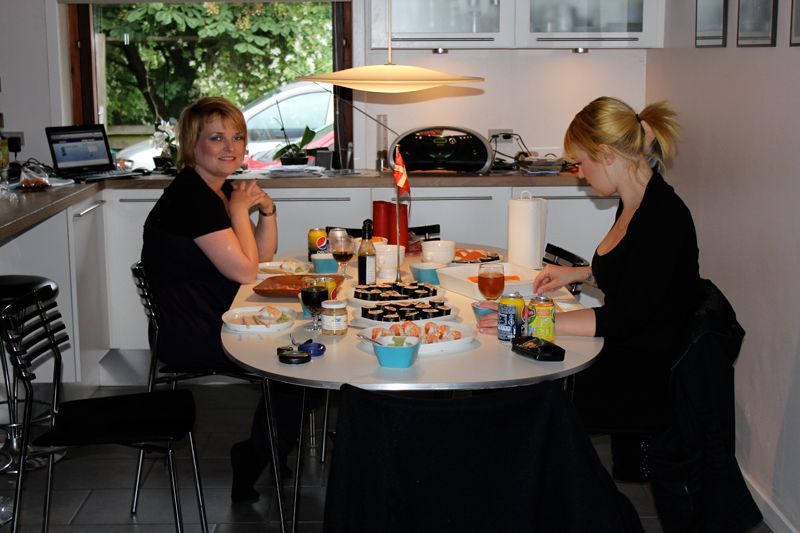 The lovely girls who helped me eat all the sushi ;)
Pictures from the latest product specialist meeting :)
The set up :)
We're only 6 people at the counter, and one was on vacation so we don't take up a lot of space ;)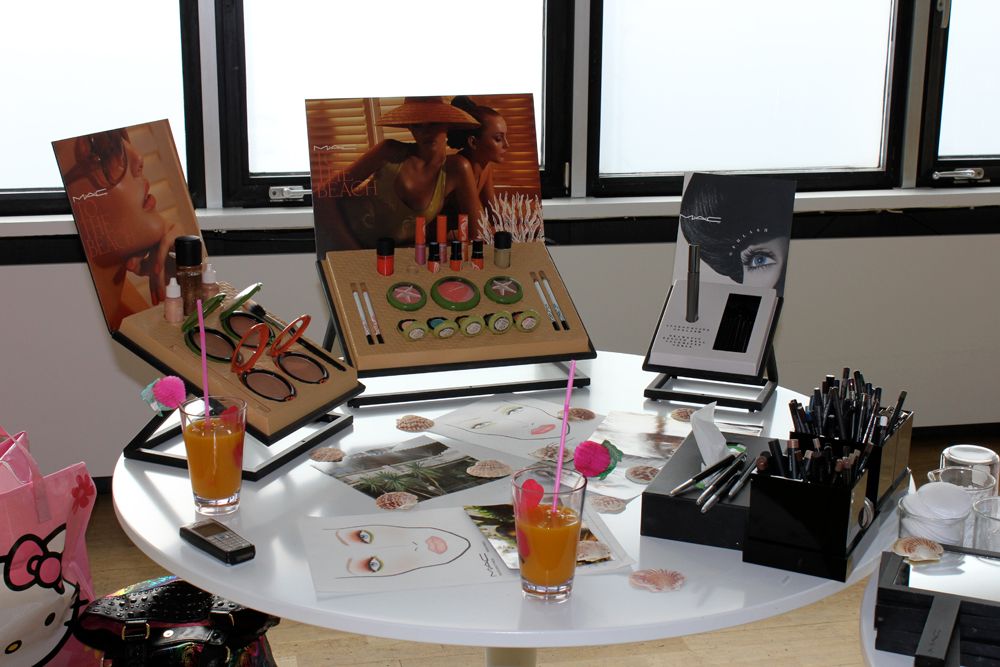 Mood board
Mhhh... Mango juice! :)
Facechart inspired by the Underground Society trend
Booooooobs, haha :D
Doing makeup on Adeleine to show really simple but fun, trend inspired look.
The makeup I did on Adeleine was actually inspired by the one trend I haven't
shared with you on the blog - Underground Society!
I should probably post about it soon... Before summer is over and all! ;)
I did do a facechart inspired by the
Pale n Dandy
trend as well, but it was really boring (pale... n pale?) so I didn't take pictures of it! :D
Iceland
I'm going to Iceland on Saturday!
It's just a super quick trip (I'll be home super late Sunday) but it'll be fun! It's a "business" trip with work = fun party time with MAC, haha :D Sure... There's a very important meeting and all... But it'll be
fun
! :D
Not sure if I'll bring my camera... We'll see :)