You all probably know those days where you have all the good intentions to get up early and you end up sleeping much longer than you planned to, right? ;)
I had (another) one of those days today!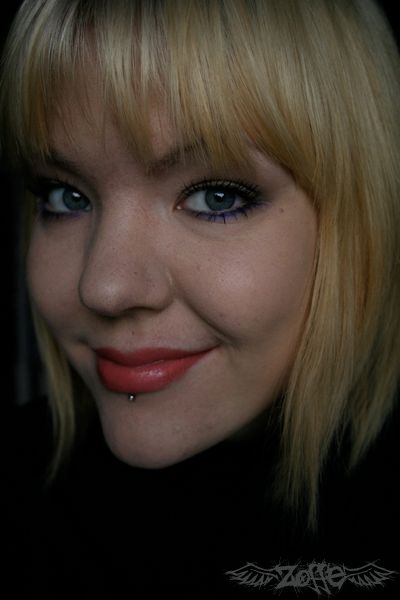 I used:
Eyes:
ArtDeco eyeshadow base
MAC Vanilla e/s
MAC Patina e/s
MAC Charcoal Brown e/s
MAC Smolder eye kohl
MAC Violet pigment
MAC Studio Fix Lash
Face:
Studio Fix Fluid NC15 (this seems to be my go-to foundation when I'm in a hurry but need good coverage)
MAC Prep+Prime powder
Cheeks:
Nothing in these pictures!
I put on Summer Rose beauty powder before leaving though :)
Lips:
MAC Subculture lip liner
MAC Ever Hip lipstick (LE w/ Liberty of London '10)
I also added Parennial High Style lipglass after taking the pictures :)