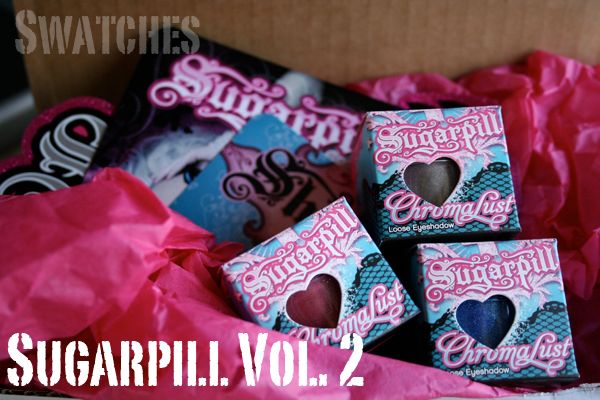 I love bright sparkly things in cute packaging and I'm happy to admit it!
If you haven't read my first review on
Sugarpill
, you can do so
here
:)
Let's have a look at some
Product Photos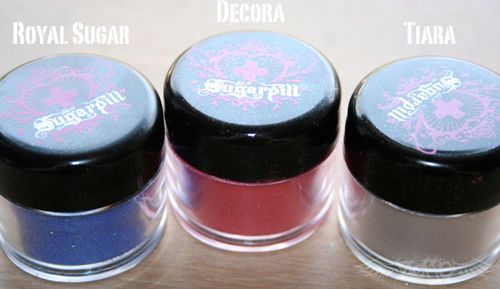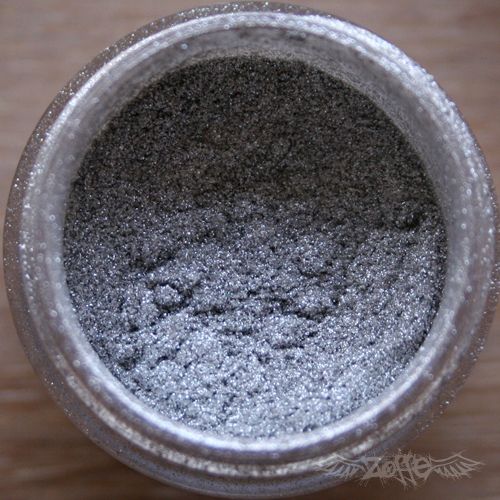 Decora Chromalust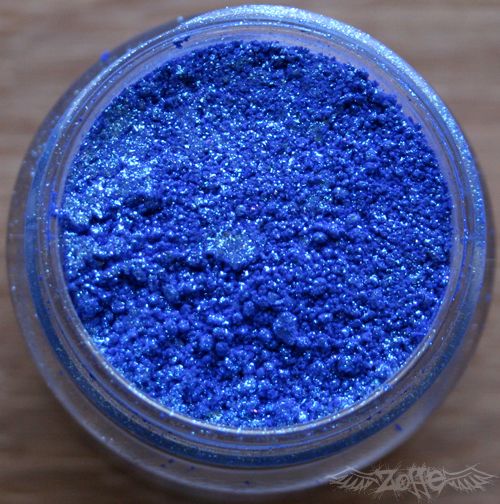 Royal Sugar Chromalust
And maybe some
Swatches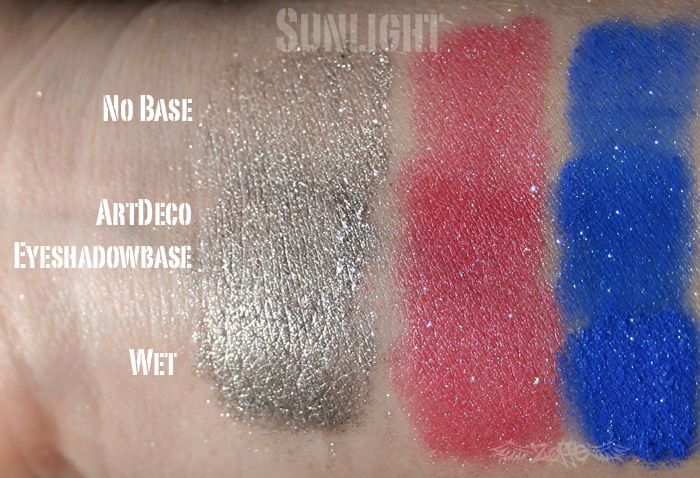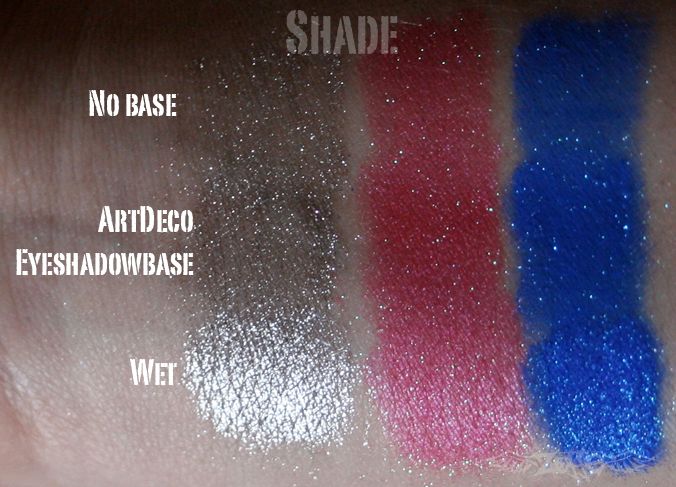 Click on the pictures to view full size
Tiara: "Brilliant, highly-reflective metallic silver with maximum shock value shine. The micro-fine particles are super tiny, so this looks amazing sprinkled all over as body shimmer too".
This is basically a silver version of Goldilux. It has the same unique texture with the super duper fine sparkles, and I love it!
Decora: "Delicious hot pink with iridescent bursts of green"
I'm really liking this! There definitely is a green iridescence but it's quite pale and sometimes look more like silver. I'm looking forward to seeing what it'll look like when I actually use it though! :)

Royal Sugar: "Striking bright blue with a heavenly burst of turquoise diamonds. The perfect hooker blue for a sweet girl like you".
Looooove this! Awesome, awesome, awesome! Definitely my favorite out of these three! This color has a very pigmented, matte blue base with brighter blue sparkles in it. Even though the base looks matte, the color still seems very smooth and easy to work with. xSparkage's tutorial with this is probably what made me want this color in the first place and I'm definitely not disappointed now that I have it :)
Comment time!
What looks would you create with colors like these?
Are you wanting to try any of these or have you already?
Are you getting tired of hearing about Sugarpill everywhere or can't you get enough(like me, haha)? :)