I have a ton of purples already so I technically don't
need
this, but I'm still lemming the MAC Crushed Metal Pigments Stacked 1! from the Spring Colour Forecast collection.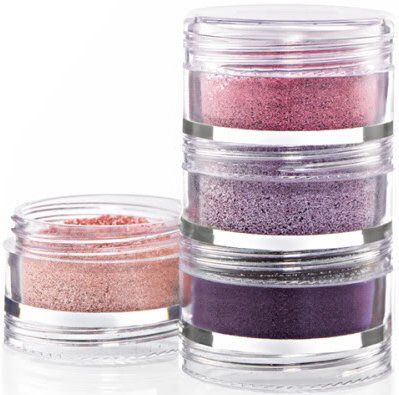 This is sold out online (not on the UK site though), but the counter where I work still has it, and I'm sure some of you can sill find it at your local counters as well.
I've used these colors a few times at work, and I'm in love with the rose color and the light glittery purple.
Have any of you bought this?
What looks have you done with it?
Do you think it's worth buying?